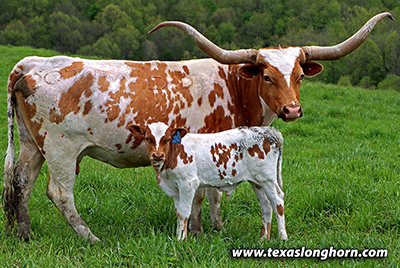 Reg.:
I-261590
DOB:
5/31/2012
Color:
R/W Pnt
Weight:
1115
(on 6/13/2018)
Horns:
67.75
(on 6/11/2020)
Service Sire:
Time Line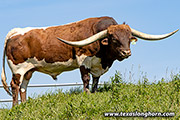 Price:
$2200

Giztal Clear A vintage twisty horned Clear Win daughter. Her dam was Legacy ITLA Champion Sr Cow in 2008. Raises fat calves. Bull calf at side by Elfego born 4-7-20. Has one bad toe, due to an old injury. Service sire: Time Line.
This is a presentation of a Dickinson Cattle Co. LLC Inventory Item. This presentation was printed on 8/10/2020. Prices are subject to change. Please check the current item price and description at
www.texaslonghorn.com/inventory
. Or contact your DCC sales representative.
Thank You for your interest!