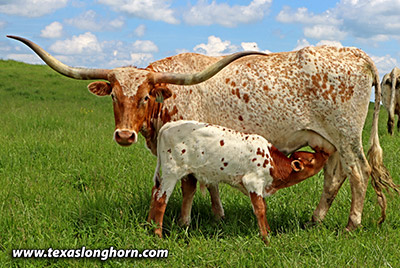 Reg.:
I-257432
DOB:
5/9/2011
Color:
W/R Hd
Weight:
1250
(on 6/19/2019)
Horns:
73.13
(on 6/11/2020)
Service Sire:
Time Line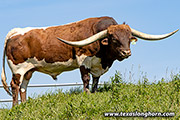 Price:
$3900

Madora She is one of the few last daughters of Fast Friend, a great horn sire. She is double bred Super Bowl, plus Temptations The Ace and Jamakizm -- all strong stuff. She is well over 6' T2T and weighs 1250 lbs. Stop Already bull at side born 2-29-20. She does not go to Walmart with a plastic bag over her horns. She is economical because she never uses expensive hoof sanitizer. Service sire: Time Line
This is a presentation of a Dickinson Cattle Co. LLC Inventory Item. This presentation was printed on 8/13/2020. Prices are subject to change. Please check the current item price and description at
www.texaslonghorn.com/inventory
. Or contact your DCC sales representative.
Thank You for your interest!