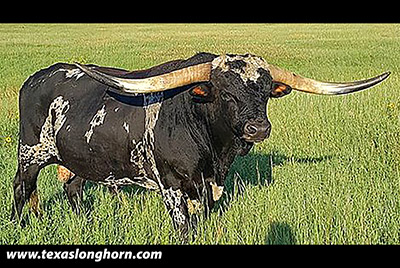 Reg.:
I-259618
DOB:
4/15/2011
Color:
R/W
Weight:
1280
(on 5/30/2014)
Horns:
67.88
(on 10/21/2014)
Top Hand He is the blend of 2 very popular sires Top Caliber and Jamakizm. He has proven himself to sire great dark colors, flat lateral horn and served as an new blend at DCCI for 3 years. Both horn tips have been rubbed off making less spread than normal. He was bred to Clear Win, Over Kill, Tempter and Drag Iron cows.
This is a presentation of a Dickinson Cattle Co. LLC Inventory Item. This presentation was printed on 8/13/2020. Prices are subject to change. Please check the current item price and description at
www.texaslonghorn.com/inventory
. Or contact your DCC sales representative.
Thank You for your interest!