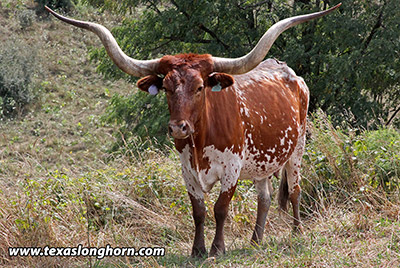 Reg.:
I-257271
DOB:
4/1/2011
Color:
R/W
Weight:
1104
(on 6/15/2020)
Horns:
76.5
(on 6/15/2020)
Obvious Top Dam of Non-Stop and Iron Span. She is moving forward toward the top status of the best DCC cows. She is multiplying progeny in the DCC herd due to her consistent ability to produce over her head.
This is a presentation of a Dickinson Cattle Co. LLC Inventory Item. This presentation was printed on 8/10/2020. Prices are subject to change. Please check the current item price and description at
www.texaslonghorn.com/inventory
. Or contact your DCC sales representative.
Thank You for your interest!