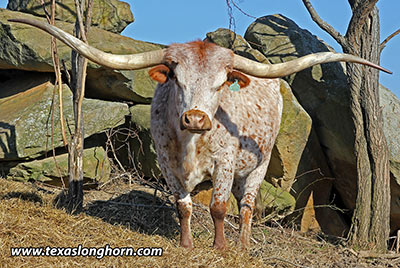 Reg.:
I-256304
DOB:
4/14/2010
Color:
W/R Spk
Weight:
1155
(on 11/21/2016)
Horns:
93.0
(on 12/7/2017)
Pretty Lady Pretty Lady is a young Drag Iron daughter measuring 96" T2T. She has been used natural service, but more numbers are produced by embryo transfer. She is being mated with Jamakizm and other great sires by IVF. She is dead center in the middle of the DCC 51 year genetic program. Genetics hotter than Navajo fry grease. Currently owned by Jarnagan/Freeman Ranches.
This is a presentation of a Dickinson Cattle Co. LLC Inventory Item. This presentation was printed on 8/10/2020. Prices are subject to change. Please check the current item price and description at
www.texaslonghorn.com/inventory
. Or contact your DCC sales representative.
Thank You for your interest!