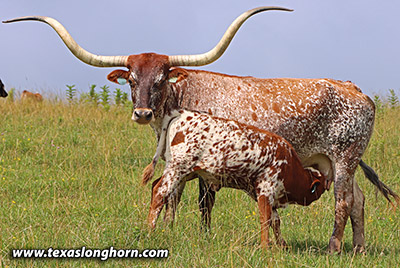 Reg.:
I-256248
DOB:
3/20/2010
Color:
W/R
Weight:
1052
(on 6/2/2021)
Horns:
80.25
(on 6/2/2021)
Service Sire:
Drag Iron AI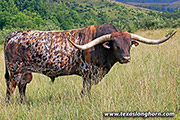 Price:
$31,000

Top Contest Top contest is raising her ninth calf. Some say she is the top cow at DCC. Her banding with Drag Iron never fails. This is her 4th Drag Iron calf. Certified pre-owned cow. Sells with 5 Drag Iron straws. Heifer at side by Drag Iron born 4-7-21. AI to Drag Iron again on June 2,2021. When it works it works.
This is a presentation of a Dickinson Cattle Co. LLC Inventory Item. This presentation was printed on 9/22/2021. Prices are subject to change. Please check the current item price and description at
www.texaslonghorn.com/inventory
. Or contact your DCC sales representative.
Thank You for your interest!