Bull 2017 List
Click on any listing for more information.
---
Out Front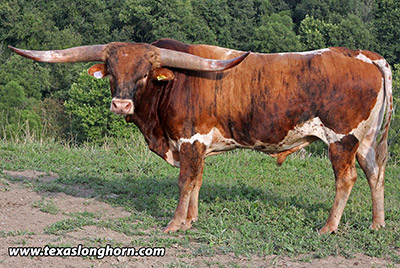 DOB:
3/24/2017;
Sire:
Cowboy Tuff Chex;
Dam:
Jam Out!;
Color:
R/W Unln; He was in the top 4 bulls from the 2017 crop selected to use on DCC heifers. Unfortunately, he has 3 closely related sires in use. We can't use the whole family. He has some fancy calves born. He was bred for one who hates genetic procrastunation. If you want excellence in only one bull that will work for a lot of different type cows, it is Out Front.
Price: $11,000
Point Of Impact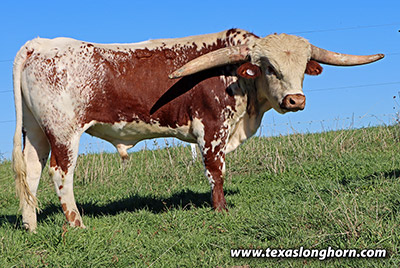 DOB:
4/13/2017;
Sire:
Clear Point;
Dam:
Shy Jube;
Color:
W/R pnl; Point Of Impact was the most impressive Clear Point son in horn and weight for the 2018 breeding season. He was bred to 25 heifers with calves all over DCC, fancy, colorful and strong genetics. No borrowed or leased bulls in his pedigree. He has rubbed off both horn tips. He is huge, halter trained and proven. He is like a cold drink of water in a Mexican desert with great substance.
Price: $4900